MAMARONECK MURAL PROJECT
The Mamaroneck Historical Mural Project is sponsored and organized by the Mamaroneck Historical Society and Street Art for mankind, the local non-profit that previously produced and curated the Larchmont Historical Murals. Former Village Trustee Leon Potok has served as team facilitator.
The Historical Murals Project aims to illustrate key elements in our past and symbolize the character of our community, and to enhance our streets with beautiful public art.
Over the course of Spring Break 2019, renowned street artists from around the world created five spectacular murals in Mamaroneck that pay tribute to the diversity, artistic heritage, and the rich history of our "Friendly Village". The murals were financed through sponsors and donors. The Historical Society is seeking additional donations to fill the gap in funding the first five murals and to fund additional murals.
As the street artists were painting their murals, the Mamaroneck Historical Society and Street Art for Mankind organized "meet the artist" sessions with each artist, a spray paint workshop sponsored by the Village Recreation Department, and a film series at the Mamaroneck Library featuring Lillian Gish, Ethel Barrymore, and Matt Dillon, who lived and worked in Mamaroneck and are the subjects of one of the murals. In addition, a talk by Julie Seely, granddaughter of Nathan Seely, the builder of the Skinny House was provided to and appreciative public. The murals were inaugurated with a guided walk from mural to mural on April 28th, which drew a very large crowd.
Information about Street Art for Mankind, the augmented reality app 'Behind the Wall', and a map of mural locations can be found here:
http://streetartmankind.org/event/mamaroneck-historical-murals/
Donors
$1,000 and above
Brad and Sunny Goldberg
Elizabeth Ehrlich and Leon Potok
$200 - $999
Dr. Frederick and Phyllis Kaskel
The Sound Maritime Group, Inc.
Less than $200
Anonymous
Mark Bronnimann
Eric Freed
Maya MacArdle
Daniel J. Purcell
Helen Rosenberg
Sponsors
Half Mural-$2,200
Rich Leimgruber, Ameriprise
DeCicco's
Joel Halpern, The Mason
John Verni, Verco Properties
Village of Mamaroneck Arts Council
Jaime Lynn Weisinger, MADE

Quarter Mural-$1,100
John Dionisio, ASAP ETC INC
Dave Finch
Mamaroneck Historical Society
The New Jewish Home/Sarah Neuman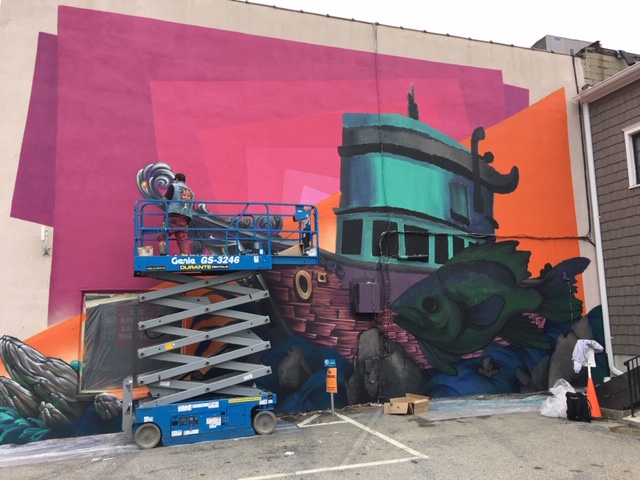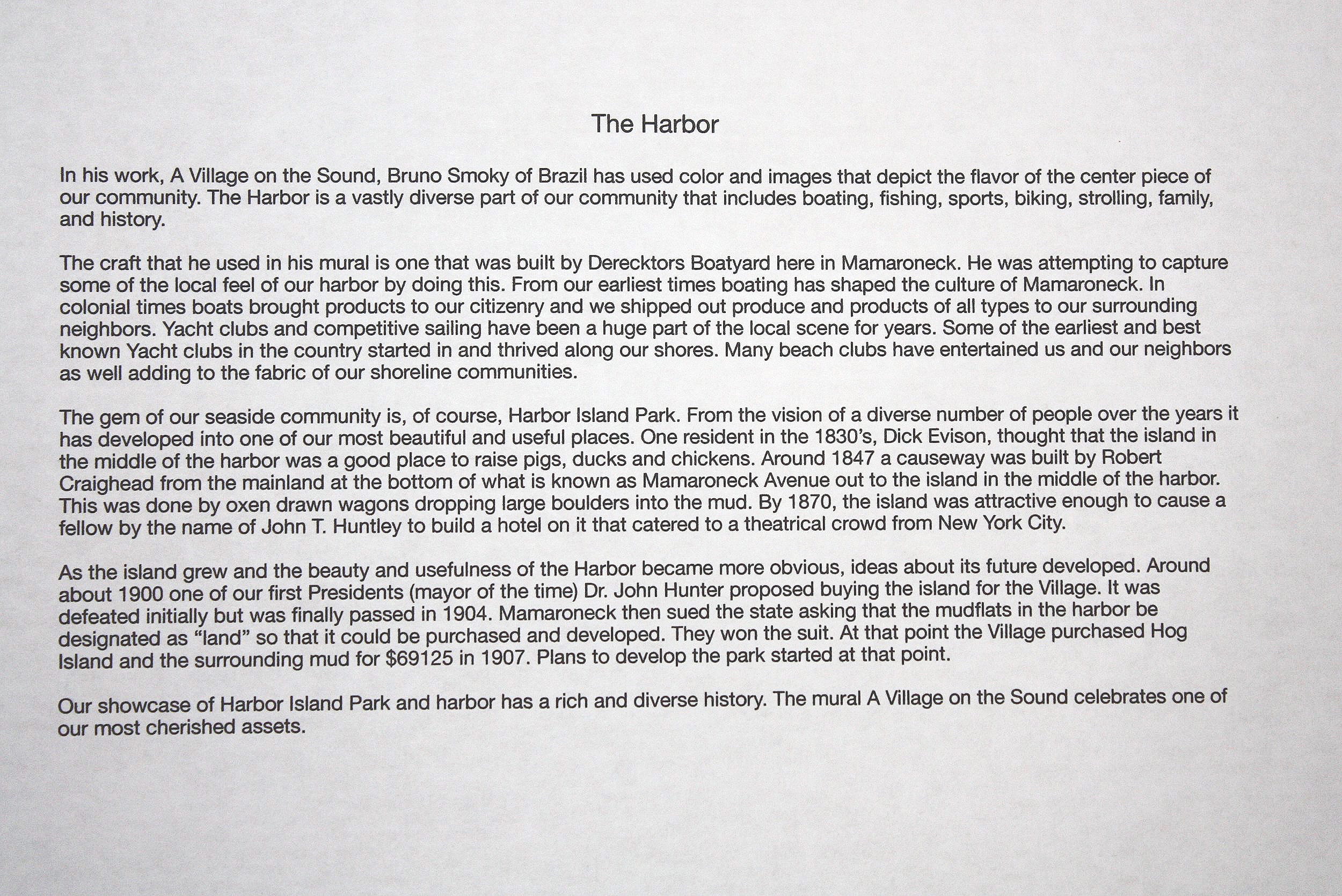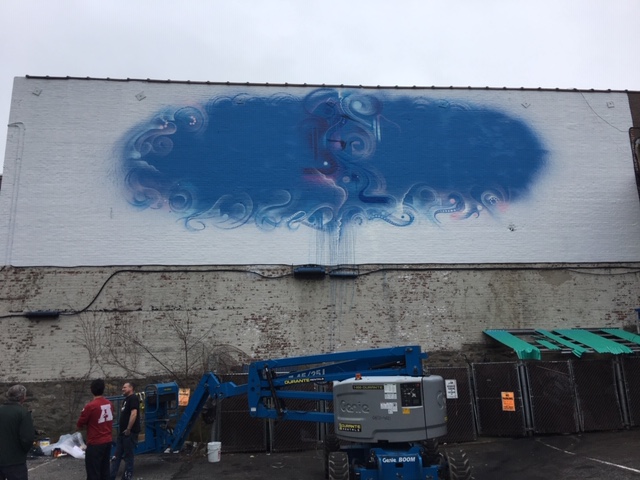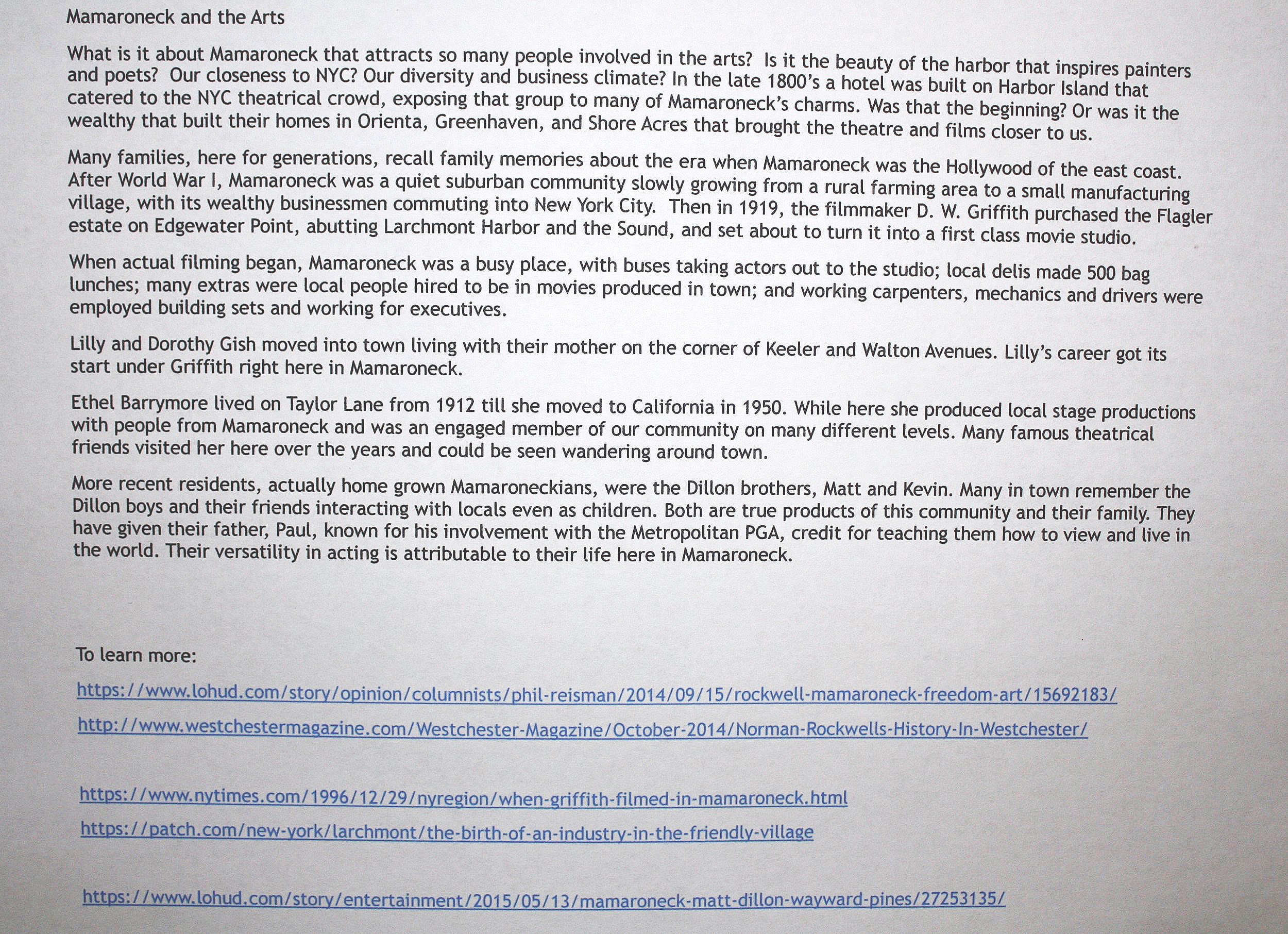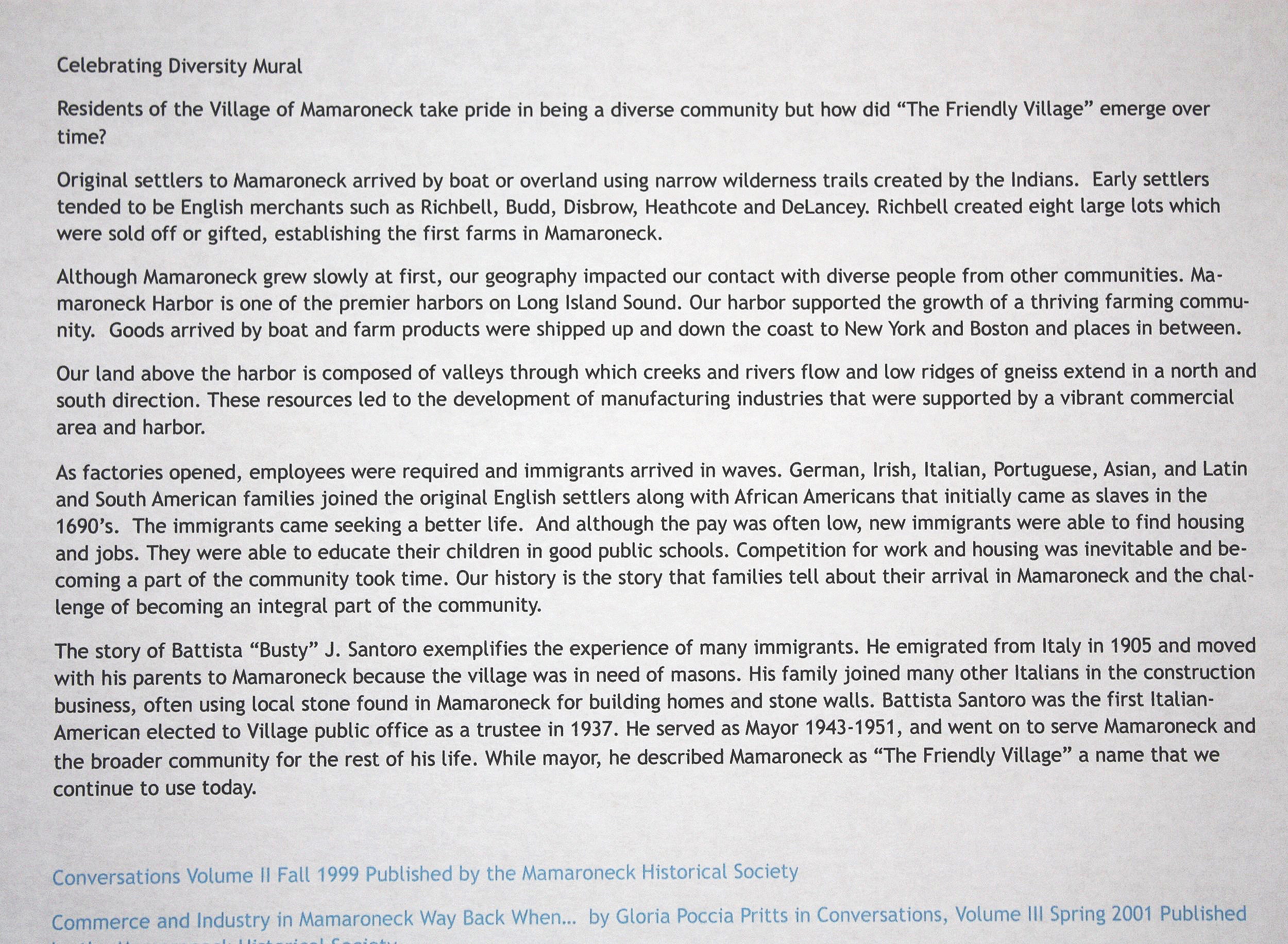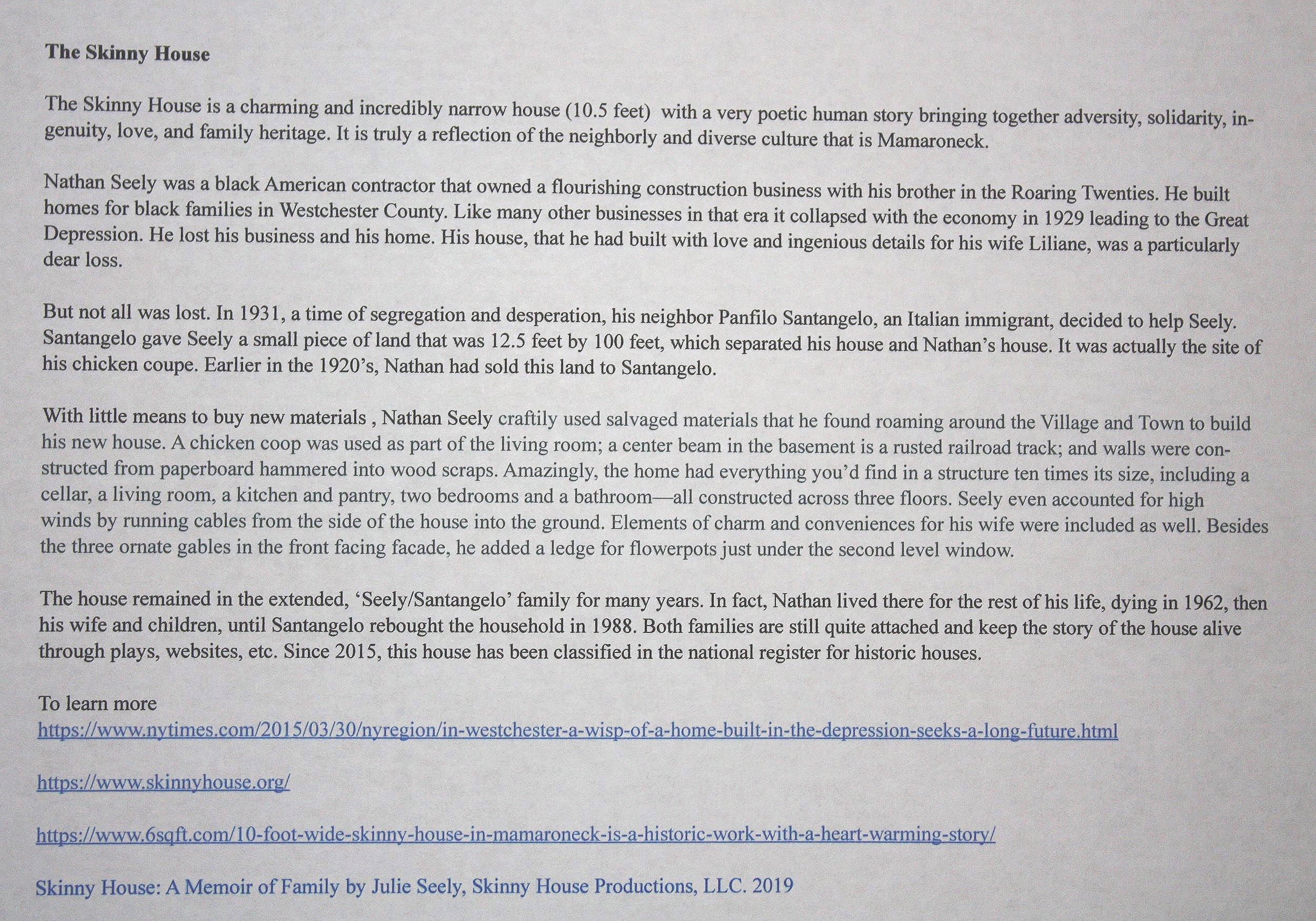 1
2
3
4
5
6
7
8
9
10
11
12
13